Personal Construct Psychology Techniques
Download all of my techniques FREE!
NEW! Drawing the Ideal Role
Useful for coaching, supervision or looking at a particular role. Also suitable for a self-development exploration.
The Collection of PCP Techniques
This has four PCP techniques in one document, except for Drawing the Ideal Role. It is convenient for reading them but it may be more hassle to print only one of them for taking into a session. Therefore, they are available individually below.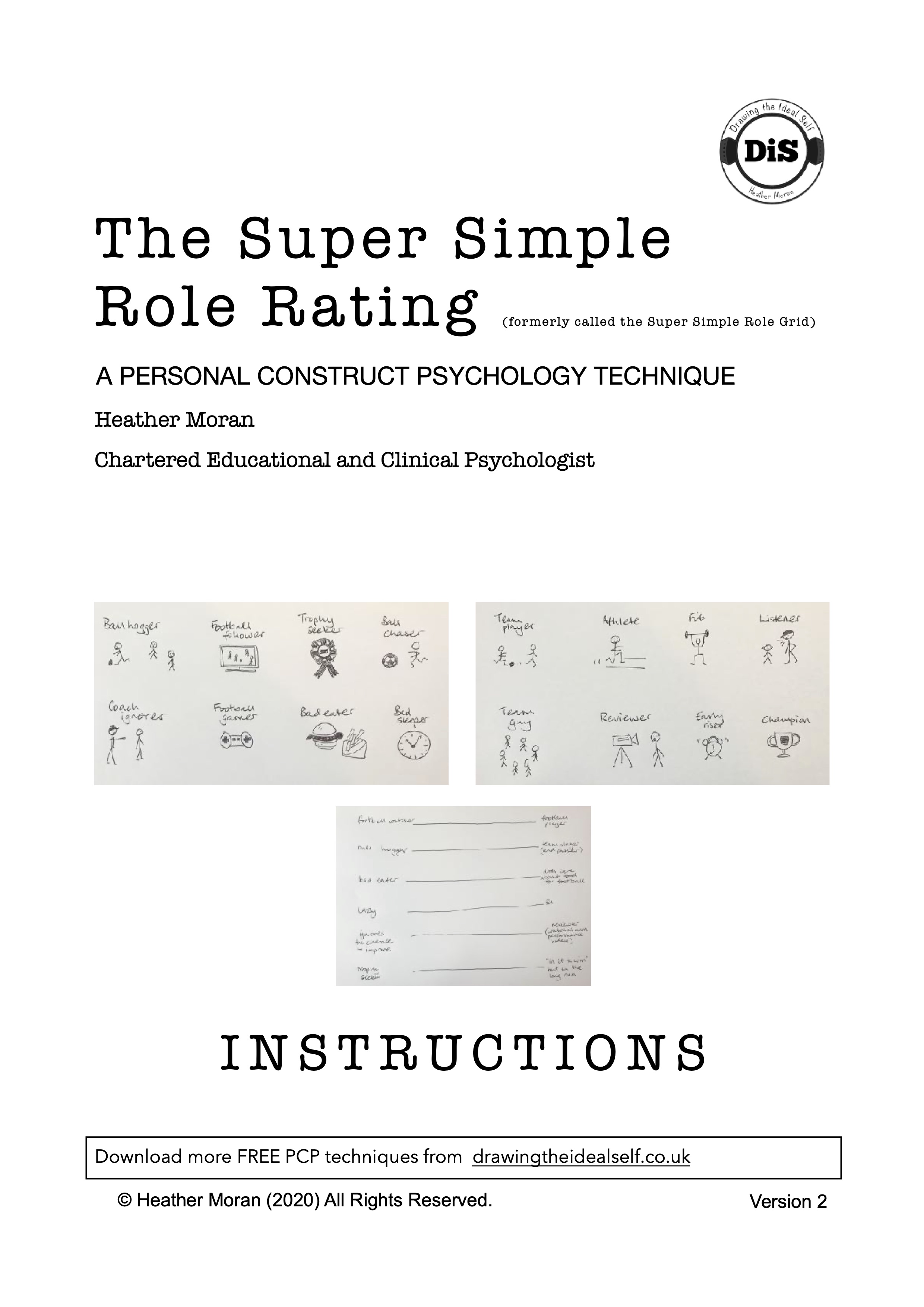 The Super Simple Role Rating
explores a role (e.g. footballer, student, parent). It is designed to be suitable for use in therapy, education or in coaching.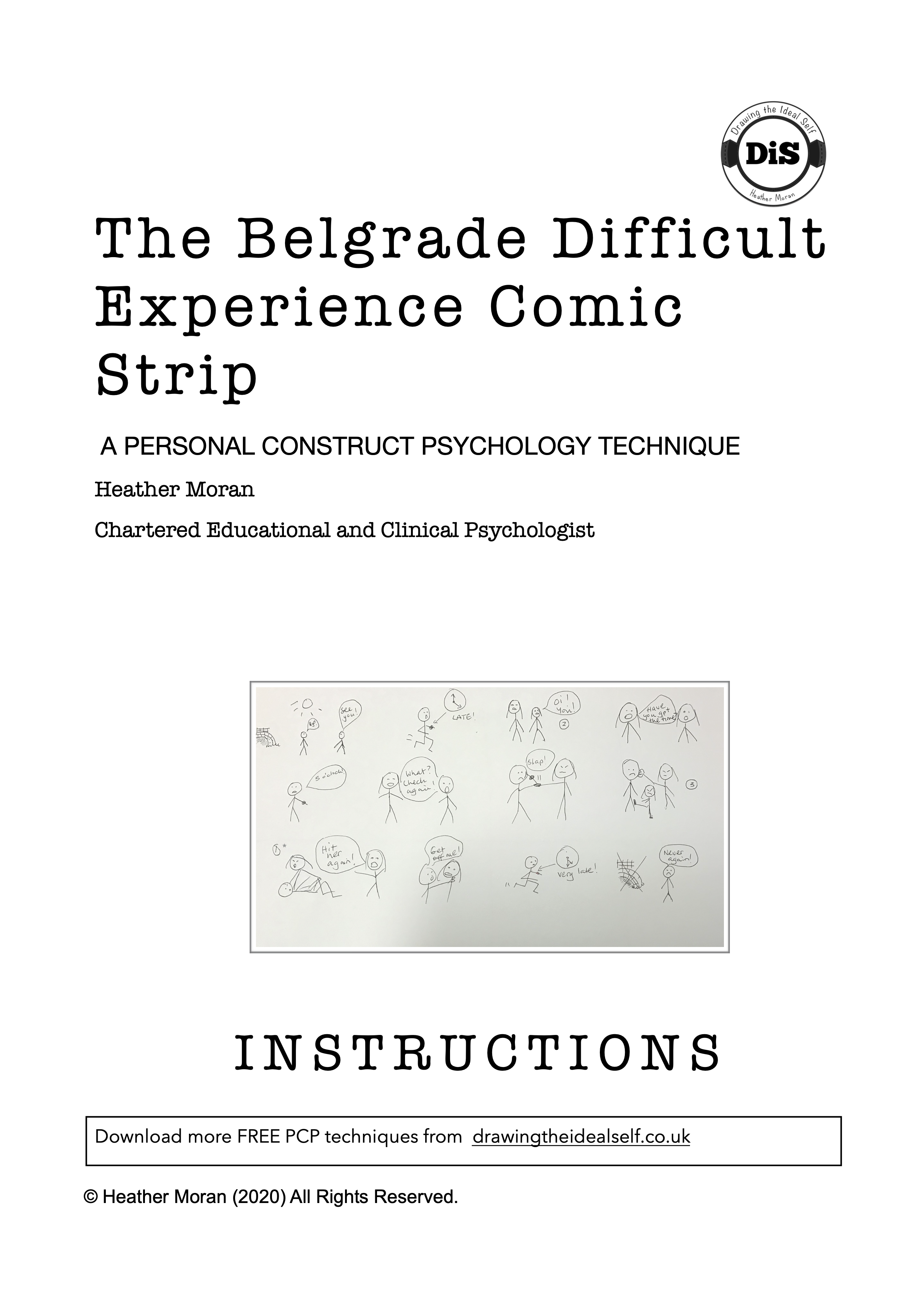 The Belgrade Difficult Experience Comic Strip explores a distressing event. This could be an upsetting experience or a significant trauma.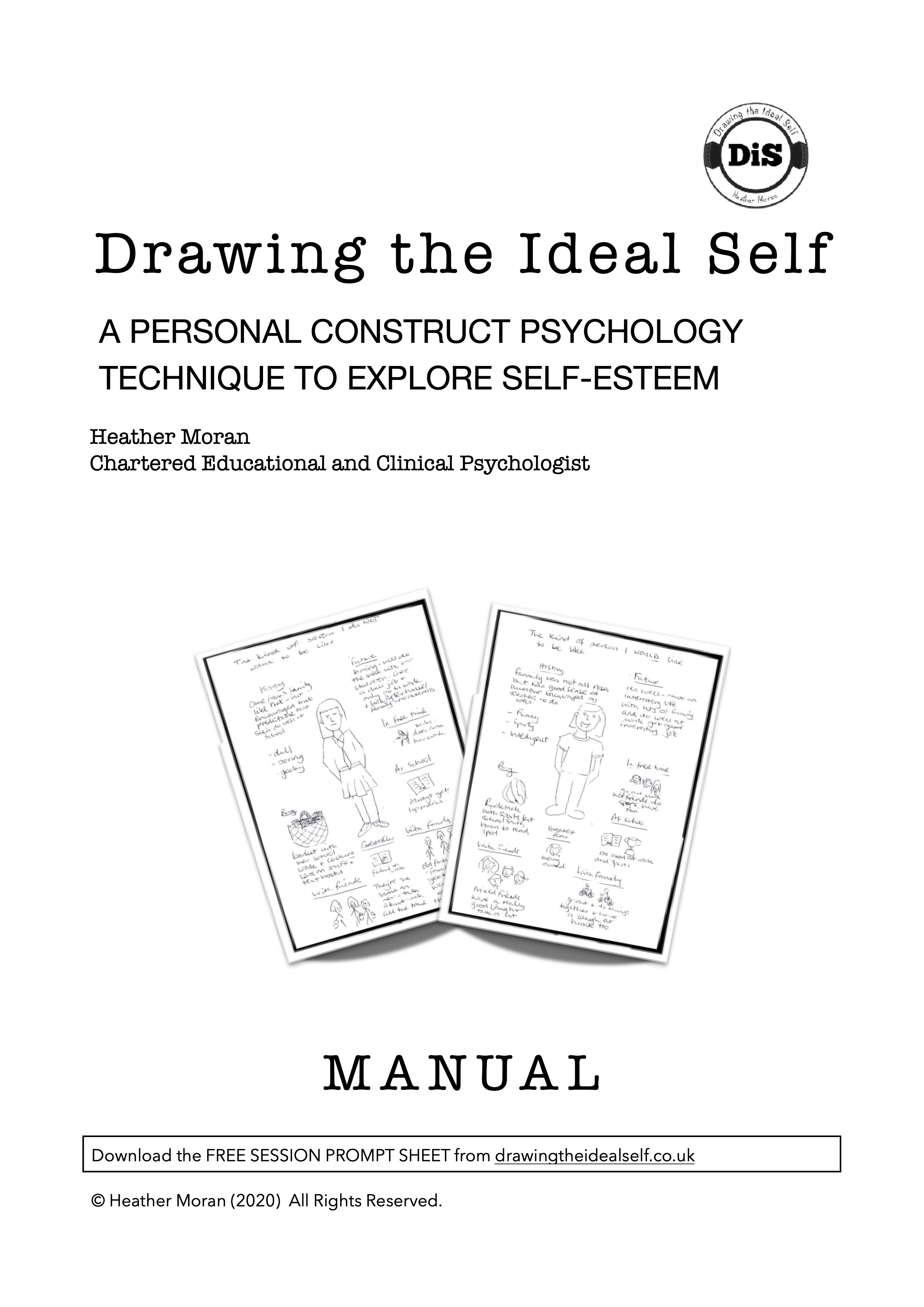 Drawing the Ideal Self -
the instruction manual
for this self-characterisation technique to explore a sense of self and self esteem.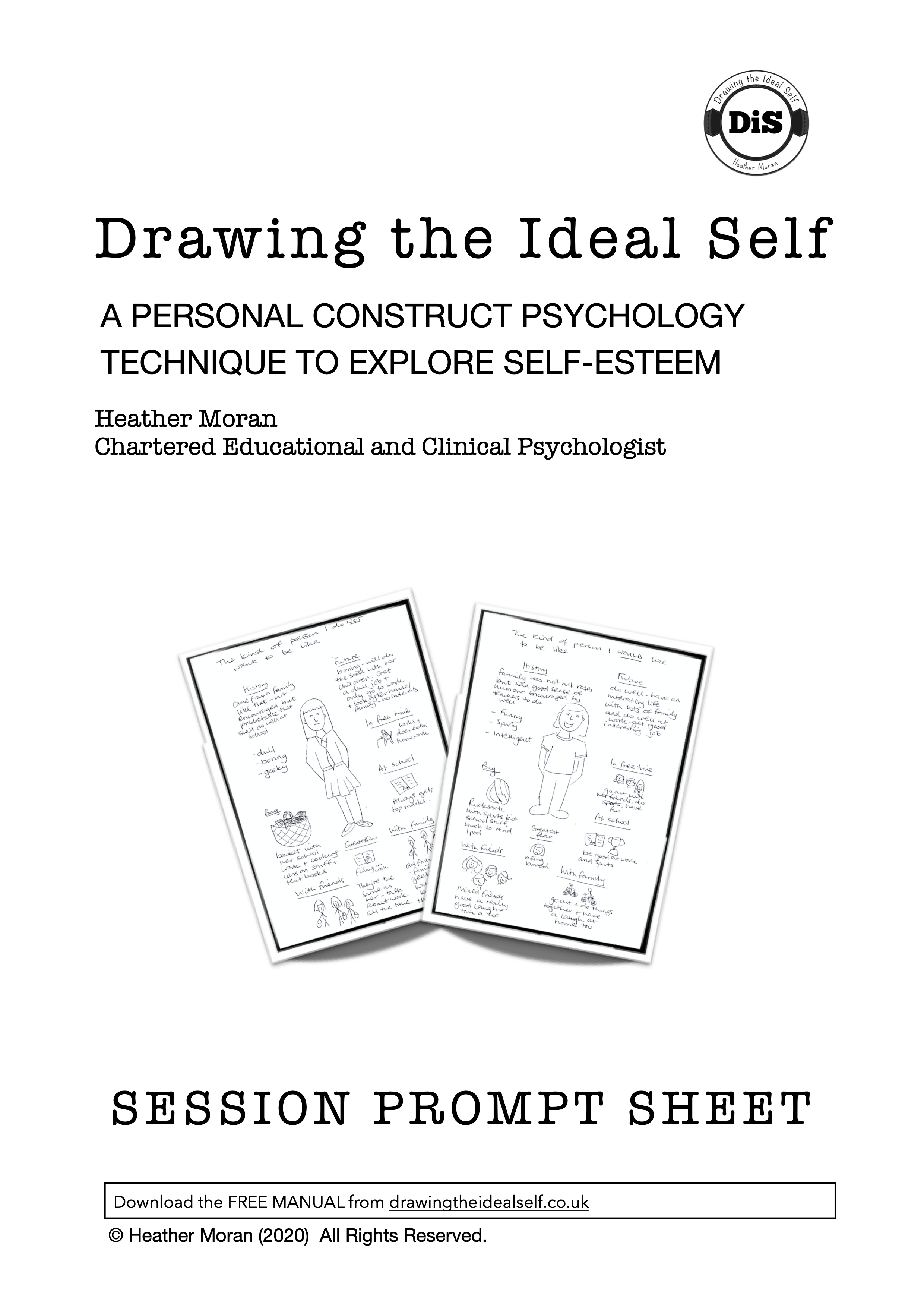 Drawing the Ideal Self
Session Prompt Sheet
to take into a session as a reminder. It should only be used after you have read the manual.